OBD stands for On-Board Diagnostic System that is considered as one of the best boons of modern science. OBD System is making our life easier by offering to amplify access to the various systems and parts of the vehicles. This system checks all components of the vehicles and informs the technician about their problems.
OBD helps the users or technicians to identify the problem and take several remedial steps. It becomes a challenging and time-consuming task to search every nook and crock of the vehicle only to identify the minimum error in the operating system, but with OBD scanners, it is nothing complicated. Further, this is an easy way to keep your cars under constant monitoring and maintain the healthy and long lasting condition of the vehicle. But which type of OBD2 Scanner is best for your vehicle? The answer of this question depends on the level of your skills. Today the vehicle market is full of various types of OBD2 scanners with different price tags. In this article, you can learn the different OBD2 scanners with their features and pros & cons.
OBD2 Scan Tool  BlueDriver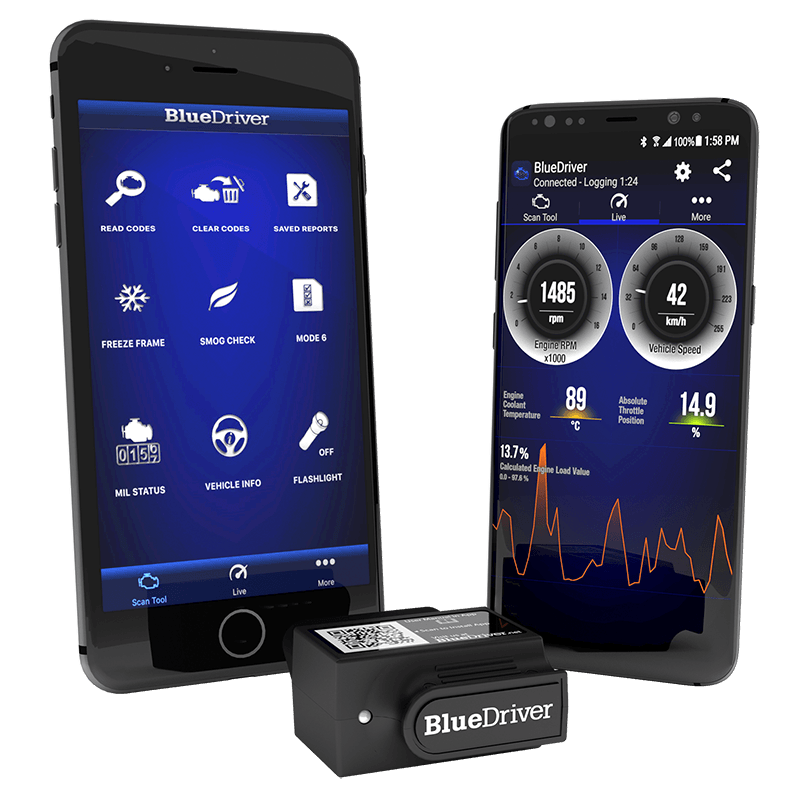 This is an efficient and top-of-the-list OBD2 Scanner that offers various utilitarian facilities within one package. Install with unique dongle connectivity option, the key features of this scanning tool are
BlueDriver app and sensor for diagnosing the problem

The advance reading of car codes

Provide all reports of repairing
Pros:
Easy-to-use method and convenient for beginners

Suggest different ways of fixing the problem

The compact design can fit near the dashboard of the vehicle.
Cons:
The sensor and app of this Scanner are not efficient enough to detect live engine data of the vehicle.
Innova's 3150e Scan Tool cum Code Reader
This premium scanner offers quality work, and it is compatible with cars, trucks, hybrids, SUVs, and mini cars. This variant of Innova offers different features that make this 3150e scanning tool best for identifying issues with your vehicles.
Key Features:
Easy-to-use built-in design

3150e scanning tool is updated with RepairSolution option that is an online service that helps in detecting and solving the issues more accurately

The highly compatible versatile Scanner that also supports the older version of OBD Vehicles
Pros:
Operations are straightforward

Offers a live solution to the problem in Nano-second
Cons:
This Scanner doesn't read all the SRS and ARS of the car
Actron's CP9580AOBD2 Scanner
This scanning tool is one of the few scanners that offer the best cash value and fix millions of verified car problems. Equip with advance CodeConnect Technology; this CP9580A0BD2 Scanner is offering different vital features such as
Solve different engine problems faster as compared to other OBD2 Scanners

The technician of Actron's panel is ASE certified and offers 100% accurate solutions

This Scanner also offers data fame freeze, bicycle mode, live graph data, and data print through technology features
Pros:
The design is pretty simple

The navigation process of this OBD2 Scanner is easy

This vehicle scanner provides high data accuracy
Cons:
This device is not suitable with all operating systems
All the above mention scanners are considered as the 2019's best OBD2 Scanning tools that help you with identifying your vehicle's problems in every possible way.