The popularity of laptops is growing for many years, and now it becomes one of the essential parts of our daily life. We can't even imagine our life without having a laptop. Laptops replaced the old desktop computers, and they are used as a portable computer to perform different tasks. It's a great device that provides you a lot of functions to perform your business or other tasks as well as to communicate with your other partners. But what if you are not getting a proper premium of comfort while using this device? You may start to feel pain in your back while using a laptop without any proper space. Sitting down for the long hours in the same posture can become a cause of different health issues such as back, neck, or shoulders pain. Your eyes may also get tired soon. To avoid all these issues, different companies introduced the laptop stands that can help the person to perform their task in a comfort zone. 
Here we are going to discuss the best laptop stands that can help you to choose the right one according to your needs. 
The Twelve South HiRise Laptop Stand for MacBook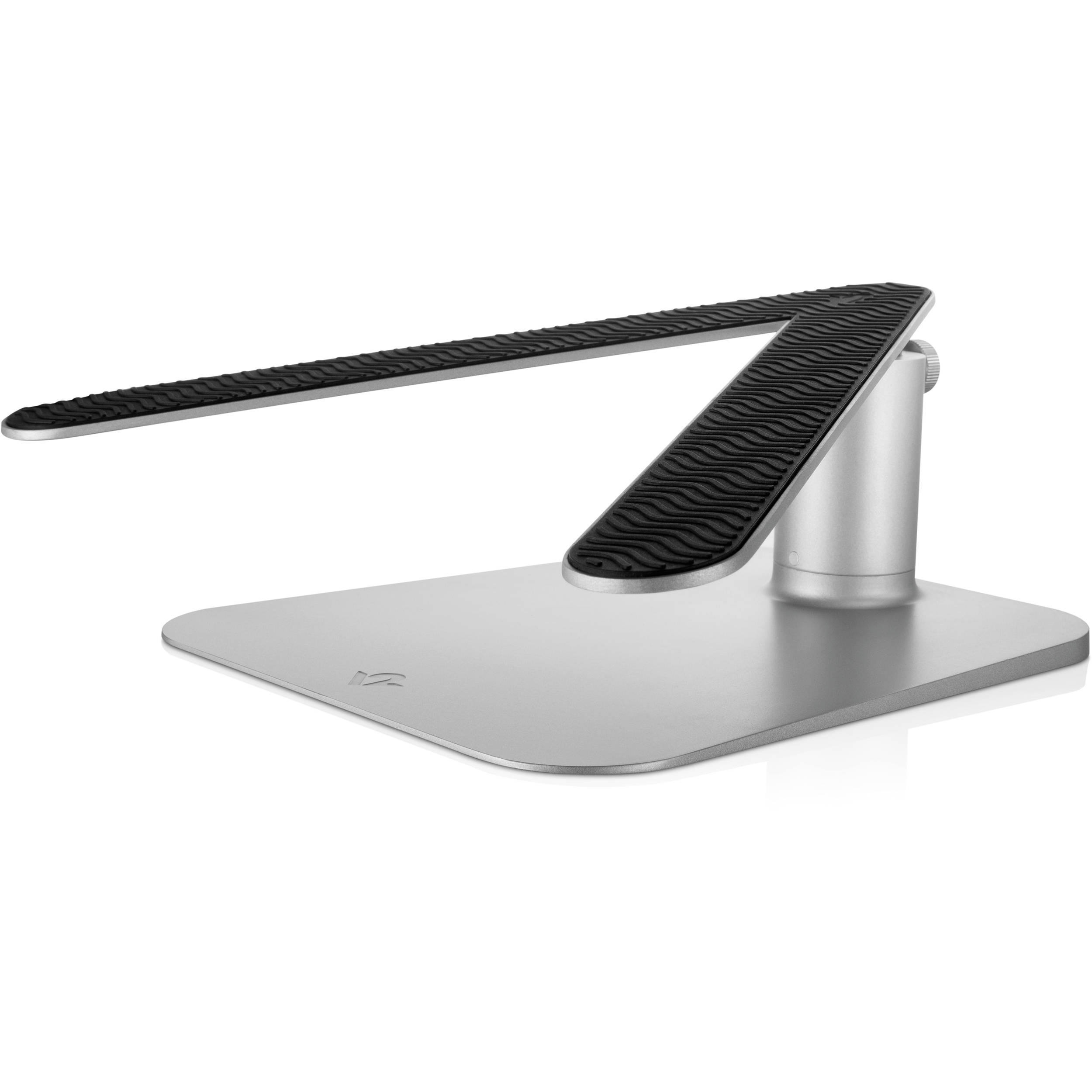 This laptop stand is specially designed for the Macbook that can provide you a great level of comfort while working for long hours. The stand is finished in the brushed aluminum. Its design contains a spring-loaded piston design, which is such an interesting thing about this product. It will allow you to raise your laptop more than 6 inches so you can easily position the level of your laptop according to your needs. 
Key Features
The stand is adjustable that allow using the laptop as a desktop computer

Provides you free space on the desk for an external mouse or keyboard

On the bottom of this stand, there is a Teflon rail that can help to protect the surface of a desk

The user can easily align their MacBook with an external monitor
The Rain Design mStand
This is another five-star product that you can ever get in the market. This is one of the top-rated as well as the best selling laptop stand of this year. It is available in a medium-size and can quantify as 11.8 x 13 x 6.8 inches and the weight of the stand is 2.8 pounds. This laptop stand can provide great ventilation while working on your device. The design of this stand is really durable that can even hold a fax machine, printer, or a scanner. It can provide you a perfect view, and your eyes will never feel tired while working on your important projects. 
Key Features
Aluminum can help to cool your laptop by acting as a heat sink

Free space is available to stash the keyboard

Compatible with both Macbook and most of the notebooks

Contain on cable outlet that can help to organize your desk
The Portronics POR-704 – An Adjustable Stand for Laptops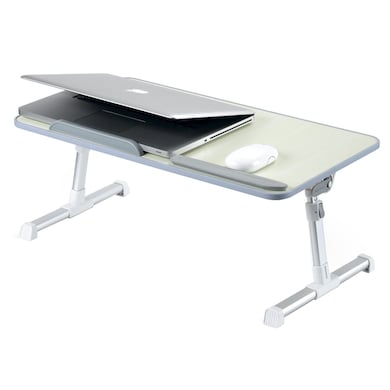 Portronics is one of the most popular brands that is providing a lot of high-quality products such as wearables, portable speakers, mouse, laptop stands, projectors, and more. This laptop stand of Portronics is such an interesting invention. The stand offers a built-in fan that has a speed of 1800RPM. It will help you to protect your laptop from overheating. 
Key Features
Table legs provide you double folding function which is best to great portability as well as storage

It contains on USB cable through which you can easily connect your laptop with the fan

Suitable for the users of different heights

The soft silica rubber notches on the flat top of the stand help to protect your laptop from sliding off the surface
Check the Price
The Thermaltake Massive TM Notebook Cooler
This is another best laptop stand on this list; it provides a great cool to your laptop that can protect it from overheating while performing any important task such as video rendering. This is one of the smartest and elegant stands for your laptop. It contains a temperature sensor feature that can easily detect the heat in 4 different areas; it starts to respond automatically. You can even also control it by using manual control. While standing out your laptop on this stand, you can easily view from different angles. 
Key Features
Made from aluminum and plastic material that makes it really durable

Contains on display/control panel

It has Dual 120mm Temperature Regulated Fans that protect your laptop from overheating
Desk York's Portable Laptop Stand
This is a plug and plays stand for the laptop that provides you a high level of performance. You don't need to assemble this stand or even don't need to look for a tool or any extra accessories as well. It is an adjustable stand for your laptop that can easily rotate up to the 360 degrees in place of different angles. It's a durable and flexible product that provides a great level of comfort to its users. 
Key Features
The foldable legs of this stand can provide you great storage and allow you to move it from one place to another place easily

It's a versatile stand for laptops that can also be used for different tasks such as a breakfast tray, hold projector, sound equipment, or the TV dimmer as well. 
Final Words 
After reading this discussion, we can say that now you will be able to choose a right and high quality stand for your laptop. This review can help you a lot to eliminate the confusion and take an immediate decision.